My favorite kind of project is one that makes things beautiful and organized. That's what happened with this garage sale cupboard turned jewelry storage cabinet .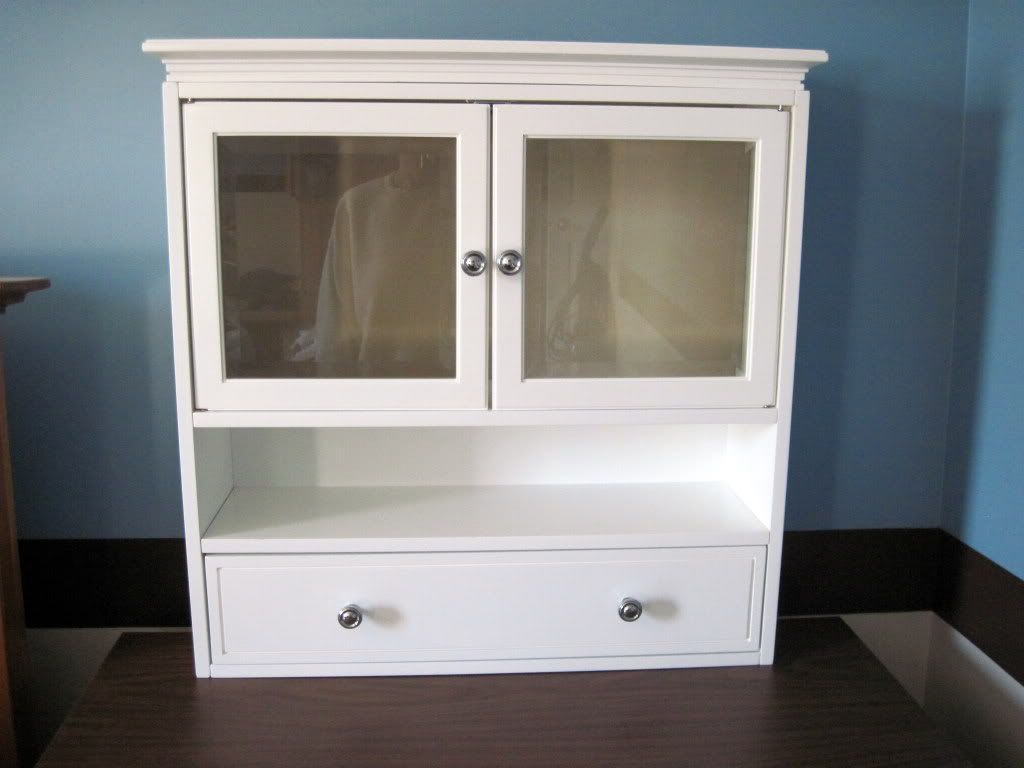 I started by cutting a piece of foam core to size and wrapping it with a neutral-colored fabric. Nothing fancy, I just wrapped the corners like a gift and used some packing tape to hold it all together. Then I wedged the whole thing in the back of the cabinet.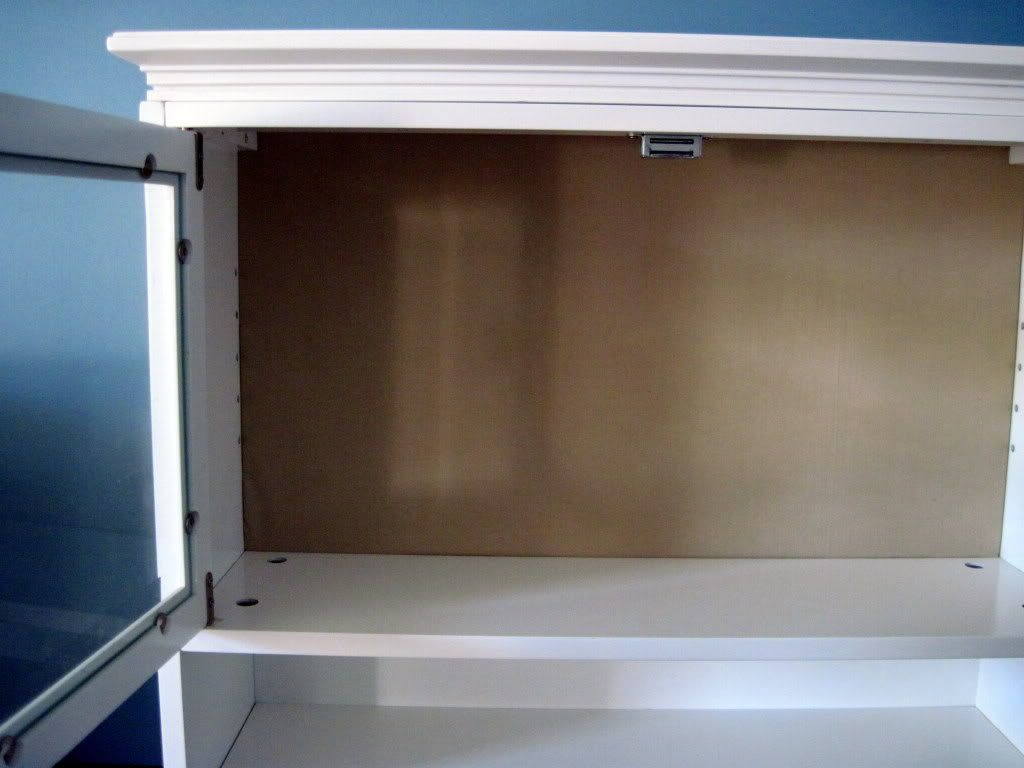 I don't remember where I got these hooks, just that they were on clearance and I knew exactly what I wanted to use them for. Most likely it was Target or K-Mart. Not sure if you can tell from the pics but each one has a large push-pin on the back.
The next step is pretty self-explanatory. Stick the hooks in the foam core and hang the necklaces. (Please ignore the ugly hole at the top. I'm going to fix it.)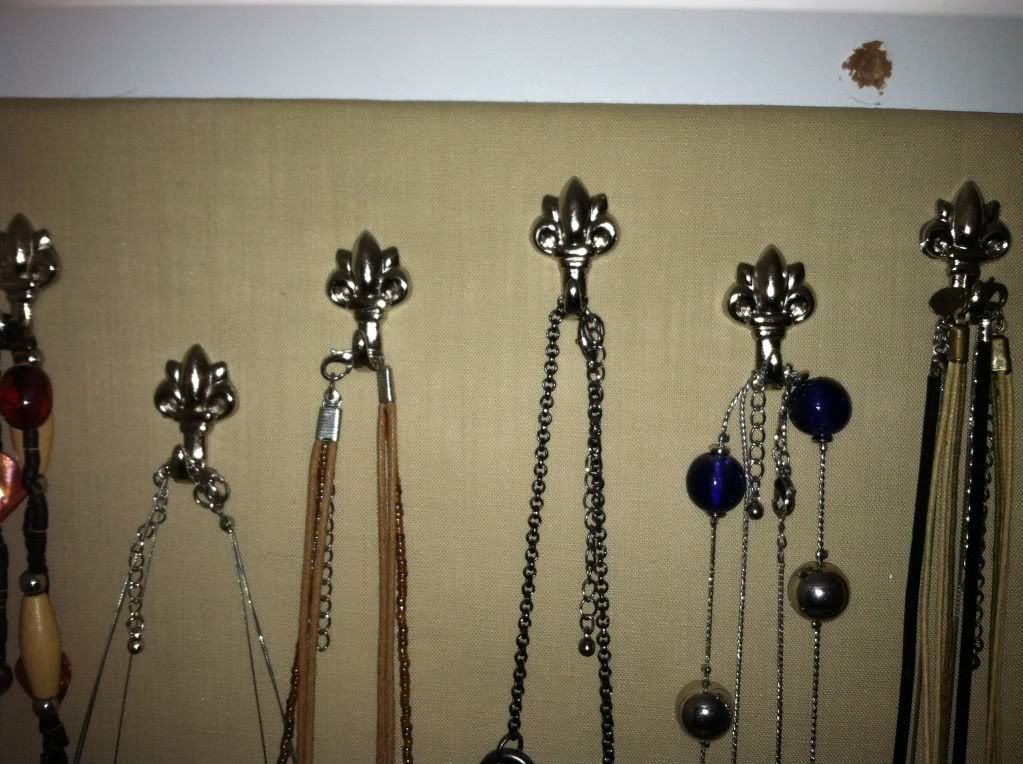 A few more details and it's done.
Some white ceramic trays from yet another garage sale hold my few rings and bracelets.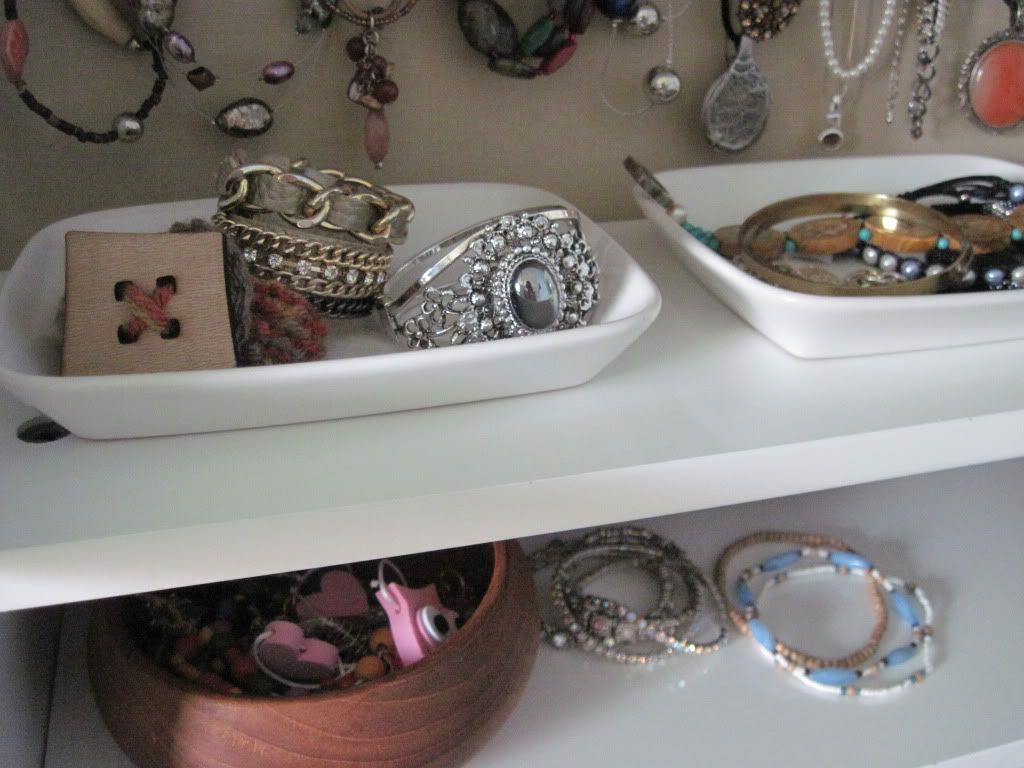 A second piece of foam core wrapped in the same neutral fabric and velcroed to the side holds earrings on T-pins.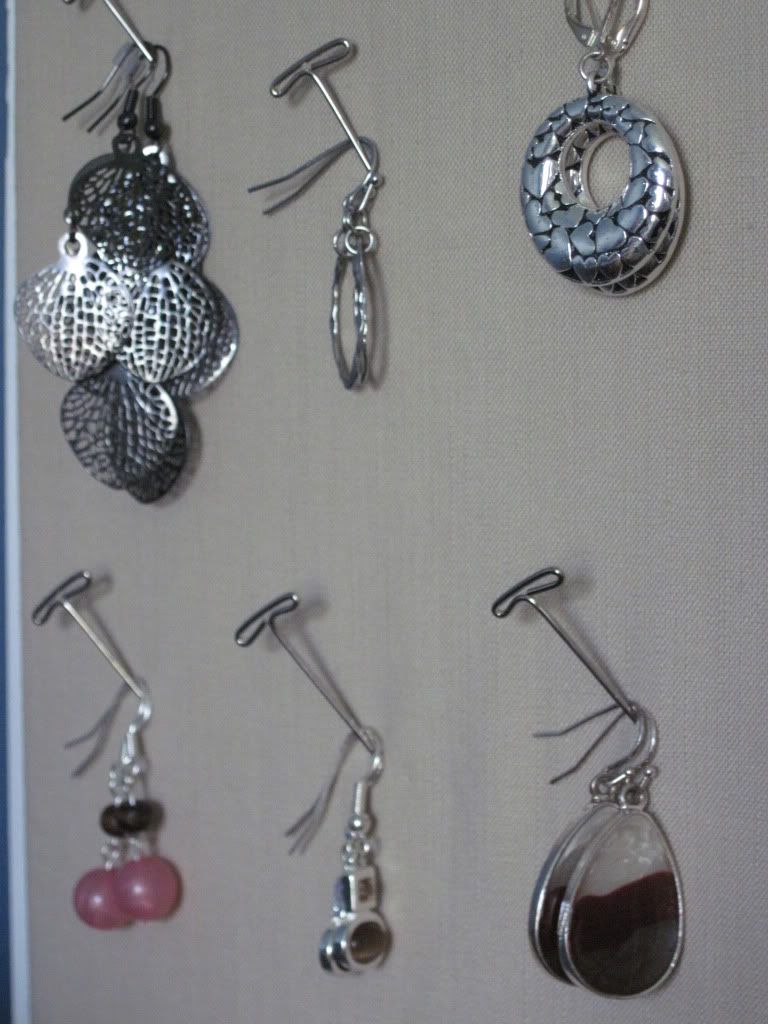 One last piece of foam core wrapped in some scrap upholstory fabric for a pretty background and a few accessories.
Voila!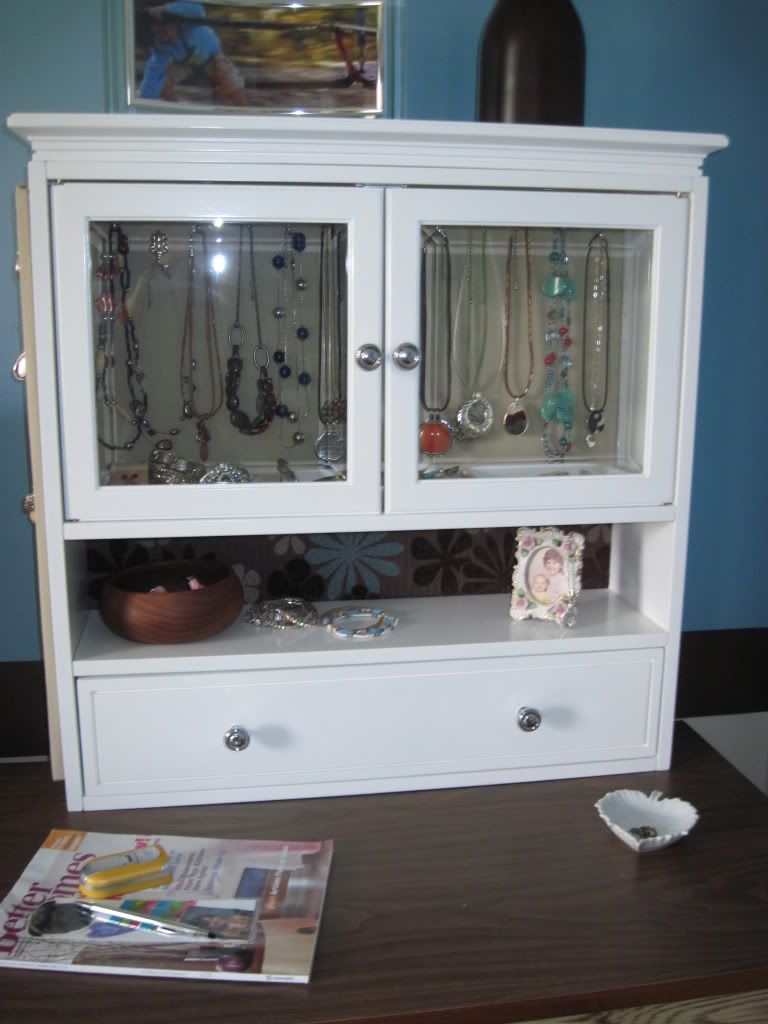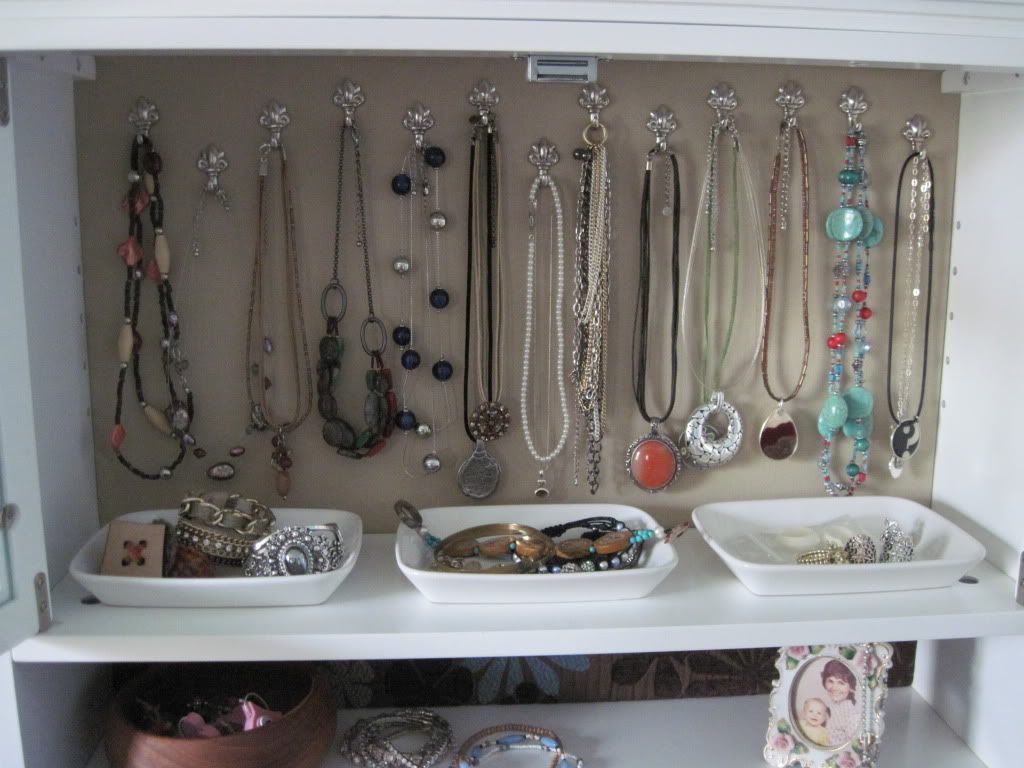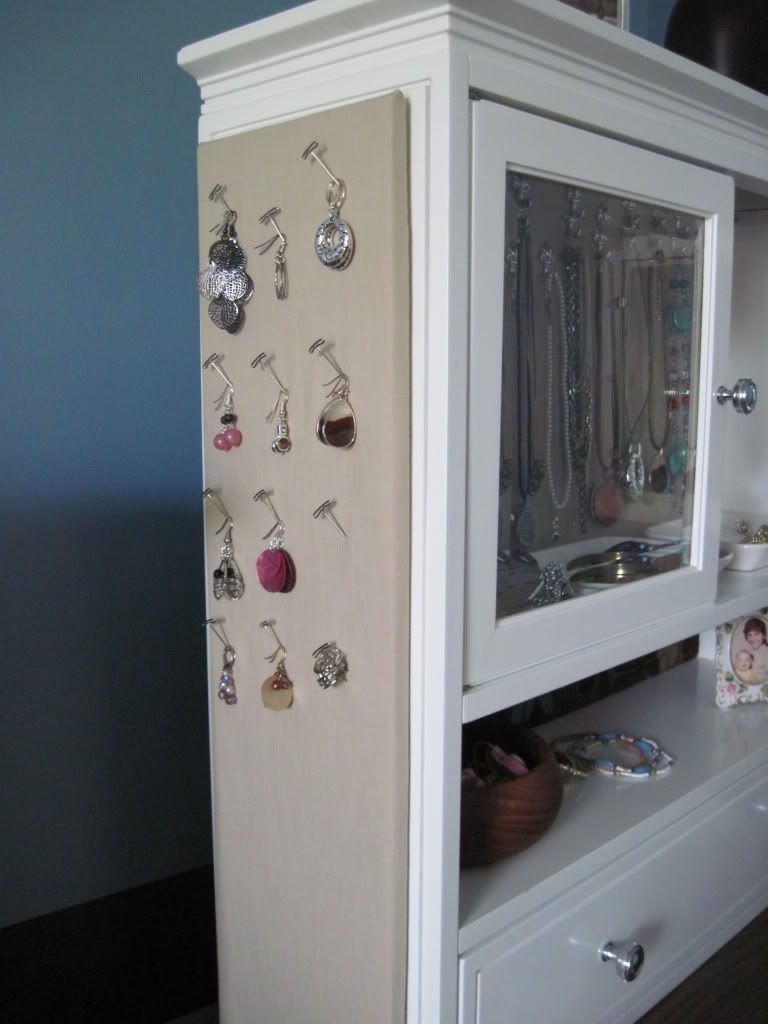 Right now it sits on top of my dresser but I plan to hang it on the wall soon. I love that it neatly stores all of my jewelry and puts it on display at the same time. Beautiful, useful, and inexpensive. That's a DIY hat-trick.